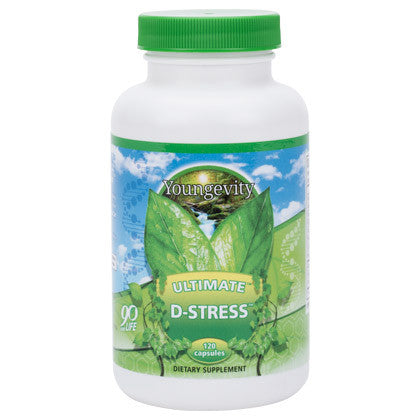 D-Stress - 120 Capsules
Prolonged stress can have a negative effect on the immune system. D-Stress provides nutrients known to be involved in a healthy stress response cycle.*
Because stress can lead to deficiencies of the B complex vitamins, it is very important that the body receives additional amounts of B vitamins during these times.
In addition to the B vitamins, nutrients such as vitamin C, calcium, magnesium, adrenal substance and Valerian root extract have been shown to have a calming effect on the body.
SUGGESTED USE: Take four capsules per day or as directed by your healthcare practitioner.
WARNING: If you are pregnant, nursing, or taking medications, consult your healthcare professional before using this or any other product.
---
We Also Recommend