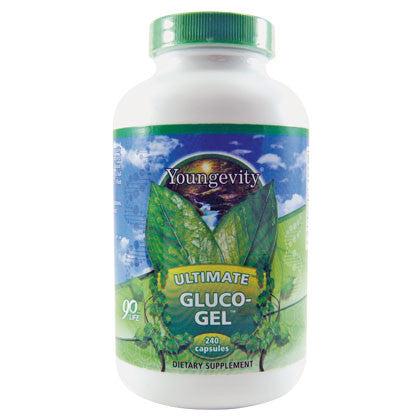 Ultimate Gluco Gel - 240 Capsules
Ultimate Gluco Gel Supplement Facts
Ultimate Gluco-Gel is the ultimate way to get your daily dose of gelatin and healthy joint support.
Dr. Wallach recommends gelatin as part of a daily health routine. Ultimate Gluco-Gel contains a 1:1 ratio of gelatin and glucosamine sulfate, a key building block of bone matrix, cartilage, ligaments, tendons, and connective tissue.
For best results, use Ultimate Gluco-Gel as part of a full nutritional program that also includes:
*These statements have not been evaluated by the Food and Drug Administration. These products are not intended to diagnose, treat, cure, or prevent any disease.
---
We Also Recommend