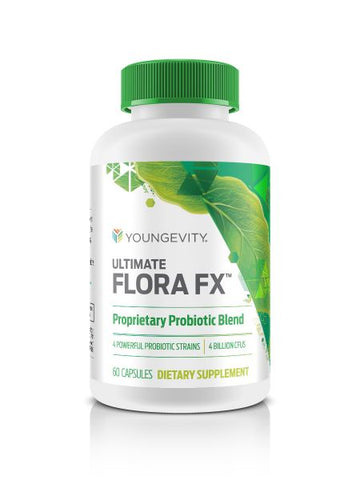 Ultimate Flora Fx - 60 Capsules
Ultimate Flora Fx is a proprietary blend of probiotics and prebiotics formulated to support and maintain healthy digestive function, which is imperative for optimal nutrient absorption and metabolism.
Ultimate Flora Fx also contains the prebiotic glucono delta lactone (GDL), a patented, naturally-occurring agent that nourishes the beneficial bacteria in the small intestine, helping to promote intestinal health.
For best results, use Ultimate Flora Fx as part of a complete nutritional program that includes:
This product may also be used in conjunction with:
DIRECTIONS: Take 2 capsules daily, or as directed by your healthcare professional. WARNING: If you are pregnant, nursing or taking medications, seek the advice of your healthcare professional before taking this product. KEEP OUT OF HE REACH OF CHILDREN.
---
We Also Recommend