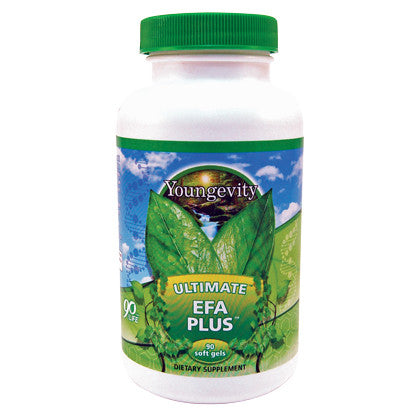 Ultimate EFA Plus - 90 Soft Gels
Ultimate EFA Plus Supplement Facts
Just as the name implies Essential Fatty Acid (EFA) are essential for maintaining good health. The health benefits are huge! A vegetarian friendly product and 100% organic. Ultimate EFA Plus is a proprietary blend of essential fatty acids from Borage, Flax and Fish Oils.
Used as part of a healthy diet, essential fatty acids may support the body in many ways, especially cardiovascular health.
DIRECTIONS: Take 1 soft gel three times a day or as directed by your healthcare professional.
WARNING: If you are pregnant, nursing or taking medications, consult your healthcare professional before using this product. This product contains ingredients derived from Anchovy and/or Sardine and/or Pollock; and, may contain sunflower, canola or soybean oil. KEEP OUT OF THE REACH OF CHILDREN.
---
We Also Recommend